London Elite Matchmaking Agency and Dating Service
Love International
Level 1, Devonshire House
1 Mayfair Place
London W1J 8AJ
United Kingdom
+44 745 833 6260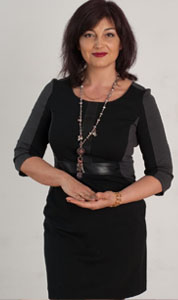 Ksenia - Executive Matchmaker London
Tired of waiting for love to find you? That's what we're here for.
Established in 1995, Love International and the AFA Network have been operating as the top matchmaking agency in almost 20 countries around the world.
We specialize in elite matchmaking services that will ensure a successful journey in finding the right person for you. Our size and reach make it possible for us to give you top of the line service and support, both in person and behind the scenes.
Not only do we have a team of experienced matchmakers, but they are also well informed and highly dedicated individuals who want nothing more than to create lasting connections.
Our service and worldwide infrastructure have helped us work efficiently in bridging the gap between men and women who yearn for a loving partner in life. We have been doing this for over 26 years, with hundreds of staff members in affiliate offices around the globe.
All things considered, we would like to feature our executive matchmaker in London, along with many others, who are committed to guiding you in your pursuit of a long term relationship or a successful marriage.
We're ready to help you find lasting love. Begin your journey today.
Call Ksenia Today at: +44 745 833 6260
Corporate Office (in USA): +1 602 539 8000
Toll Free North America: +1 (844) 522-9864
Love International Members
Below you will find some of our members' profiles. We always respect members' privacy. Members shown have given their specific permission to have their profile visible on our site. These profiles are just a small example of the tens of thousands we add to our system each year.